Capacity Building for Local Government and NGOs around Managing a Comprehensive HIV Response in NTB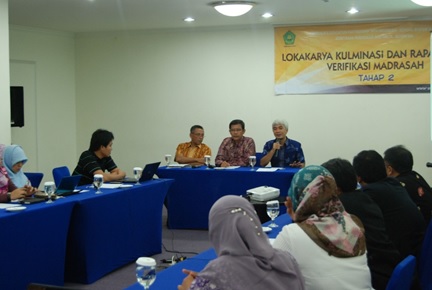 A new HIV Technical Officer, Ika Christi, was appointed in January. Together with Imam Sofian she has been working with our partners in NTB. Bali-based Burnet Indonesia staff have undertaken strategic planning workshops with four core partners and run capacity development workshops on Gender, Human Rights and Poverty, IEC Material Development and the first of three VCT Counsellor trainings during this period. A local expert in the field, Dr Aty Uleng, facilitated the IEC workshop. It brought religious leaders and local partners together to develop culturally appropriate materials for local use. A successful four day study tour of Bali HIV services by 15 staff of our NTB partners and Provincial AIDS Commission members opened the opportunity to network between the NTB NZAID program and partners in the Bali ANCP program. Feedback from both Lombok and Bali based participants was enthusiastic and NTB participants will adapt useful aspects of Bali programs to meet their local. Small Grant Guidelines have been developed and the process of selection of small grants with partner organizations is well under way with our Program Advisory Team.
Improving the Coordination and Quality of VCT Services in Indonesia
WHO is implementing their 3 by 5 program in Indonesia, an effort to increase the numbers of HIV positive people on antiretroviral treatment. National 3 by 5 targets far exceed the numbers of people who know they are infected with HIV. The government recently pledged to treat 5,000 people by the end of 2004, and 10,000 by 2005. Effective Voluntary Counselling and Testing (VCT) services are available in only a few places in the country, and numbers of people identified with HIV fall far short of national targets for ARV treatment.
Capacity Building for Local Responses to HIV And AIDS Among Drug Users in Indonesia (Bekasi, West Java)
Mashadi has been actively supporting this program. Ima and Mashadi facilitated a Strategic Planning Workshop attended by 15 LKI staff and volunteers. In March, Mashadi, Kustin and Ery conducted a workshop on Basic Counselling Skills attended by 21 staff and volunteers and 5 health care workers from Community Health Centres with which LKI works. Preparations are being made to train volunteers to staff harm reduction information posts in local Community Health Centres. The training will be conducted in May 2008.